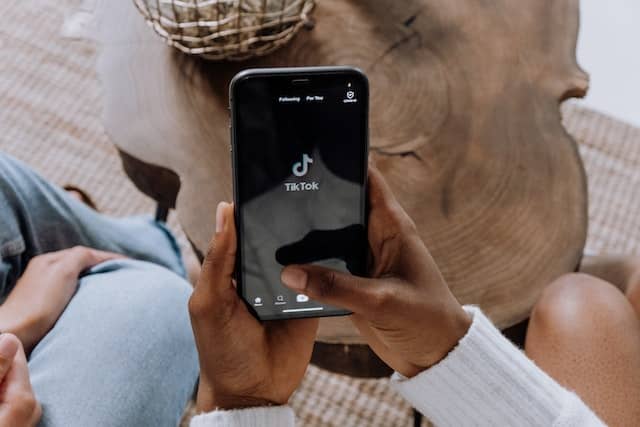 In the dynamic social media landscape, TikTok has become a potent tool for creators to exhibit their talents. This guide will show you the best practices for promoting your TikTok DIY account if you want to see a rise in views and comments.
We'll discuss strategies, including making engaging videos and sharing TikTok posters on other social media platforms, which can increase your exposure and help you build a solid fan base.
Create engaging videos.
Making captivating and shareable videos is the foundation of a successful TikTok DIY account. Spend time and effort developing new concepts, exciting storylines, and outstanding execution.
Display your one-of-a-kind abilities, provide step-by-step tutorials, or demonstrate the transformation of everyday objects into something exceptional. Experiment with different video formats to attract viewers, such as time-lapses, stop motion, or before-and-after sequences.
Consider using PosterMyWall's library of stunning and highly adjustable TikTok video templates to improve the visual appeal of your films. With PosterMyWall, you can add overlays, text, filters, and other components to improve the quality and aesthetics of your movies. Using their simple tools to customize your material will help your DIY efforts stand out and raise the likelihood of gaining additional followers.
Collaborate with influencers.
Collaborating with DIY influencers or influencers who create content along the same lines as you can substantially increase your reach and exposure. Identify influencers whose style complements your material and approach them about potential collaborations.
Collaborative videos or duets can assist in introducing your account to their audience while providing unique and engaging material. Cross-promotion via shout-outs or mentions in each other's videos or subtitles can result in mutual growth and increased viewership—a win-win for both parties!
While TikTok is an ideal setting for uploading videos, remember to consider the impact of other social media outlets on broadening your audience. Use social media channels such as Instagram, Twitter, and Facebook to advertise your TikTok account by sharing your content or adding a link to your TikTok account in your bio or description. For example, making eye-catching TikTok posters and sharing them across different networks is one example!
Let's discuss PosterMyWall and its endless possibilities once again. PosterMyWall has a variety of TikTok poster templates that you can quickly customize to match your brand's aesthetics and DIY content.
These themes make it easy to broadcast fragments of your films and entice people to visit your TikTok account for the complete experience. To attract people to follow your account and engage with your content, make sure your posters are visually appealing and informative and include a clear call to action.
Join the trendjacking craze.
Trendjacking is helpful for social media accounts to promote themselves on the platform using popular trends, challenges, and hashtags. To implement this plan, staying current on the trends is critical, so visit TikTok's "Discover" or "For You" pages frequently.
You can customize trending DIY challenges and hashtags to match your niche by identifying trends and hashtags within the DIY community. For example, thrifting and upcycling are the latest trends on social media, and you can leverage them to engage with the trend.
By including trending themes in your content, you enhance the chances that your videos will be discovered by a larger audience actively engaging with those trends. This exposure can lead to additional views, likes, shares, and followers for your TikTok account.
Furthermore, trendjacking lets you showcase your creativity and knowledge within current trends, establishing yourself as a go-to source for unique and stylish DIY projects. Increase your account's visibility, attract new followers, and build a strong community of DIY enthusiasts who value your unique approach to DIY content by frequently participating in relevant challenges and leveraging popular hashtags.
Have fun with contests.
Contests are a fun way to get the buzz going, especially if they involve a creative aspect. Hold contests for user-generated content to encourage your fans to participate and show off their DIY efforts. Set a theme or challenge, and invite your audience to submit videos of their projects using a specific hashtag.
Highlight and feature your account's most noteworthy submissions, giving credit to the creators. This strategy increases interaction and fosters a sense of inclusion and community among your followers.
Every TikTok channel has the potential to become a viral sensation in a sea of originality and innovation with the right strategy and tools. If you follow these steps and embrace your individuality, you'll be well on your way to being a DIY superstar.
Get out the paints, the power tools, and the craft materials, and let your creativity flow. Keep tabs on the latest trends, understand what your audience wants to keep your account relevant, and remember to have fun. Craft on, everyone!
Written by Raahim Jamshed
Also Read: Best Portable Waterproof Speaker for Indoors & Outdoors Use?