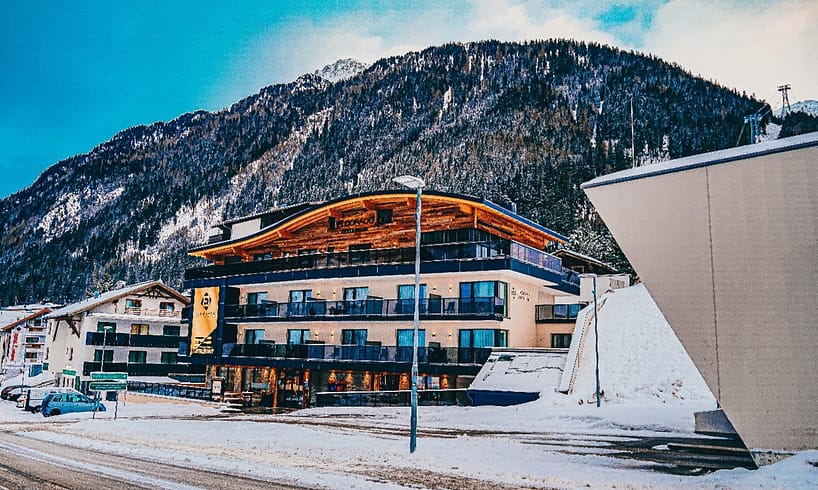 Some of us regard travelling as an activity that people adopt as a hobby because they love to travel. Whereas some people can get the chance to travel to different places only during holidays. Travelling is also considered an activity loved by almost everyone because who does not want to see and enjoy beautiful places and culture and rejoice with breathtaking vistas? The fun you receive from travelling also comes with a price and that price is making right decisions regarding the resort, as choosing the right resort is often difficult and needs to be done under budget. People during holidays when travelling often opts for the resorts like cottages located in the countryside. This is to rejuvenate the mind and souls of travellers with the beauty of nature that they are deprived of in metropolitan areas. Here are some of the recommendations for the best, most affordable and coolest holiday cottages in Europe:
1: Ledro Mountain Chalet:
According to Trip Advisor, Ledro Mountain Chalet can be your number one choice if you seek the best holiday cottages in Europe. The cottage is famous for providing an amazing view of the amazingly beautiful forests and valleys of Valle di Ledro, Italy. Valle di Lerdo is a mountainous region, and people can enjoy sports like hiking during their stay in Ledro Mountain Chalet. The cottage is located in the hilly region of Italy. The cottage gives the mountain aura to make the visitors enjoy the place with open spaces and the natural green and hilly vista. The cottage has two double bedrooms, a bathroom, a living room and a kitchen. The windows in spacious rooms can enjoy the beautiful hilly panorama. Ledro Mountain Challet can be one of the best resorts for you as it provides the maximum access to view the beautiful countryside life during holidays.
2: Wooldown Holiday Cottages:
If you plan to visit Europe, especially England's rural areas, you can always book your resort for Wooldown Holiday Cottages. Wooldown is again one of the best holiday cottages in Europe. Located in the coastal area of England, it is known for providing beautiful coastal vistas. The place is famous for its apartment style, modern architecture and barn. The cottage has a bedroom with a bathroom, living area, and dining area. The cottage also includes a sitting-out- area or a patio adorned with garden furniture. The resort is best if you plan to go on holiday for your honeymoon. From the cottage, you can enjoy the panorama of beachy view and sea waves of the Atlantic and thick green pastureland.
3: Rural Retreats Cottages:
If you plan your trip for United Kingdom and Ireland, you can always rely on the cottages facility provided by Rural Retreats across UK and Ireland. Feefo rated 4.7 out of 5 as one of the best holiday cottages in Europe.use Rural Retreats discount codes to book the cottage at a discountable price. The Rural Retreat Service provide luxurious and self-catering cottages across UK and Ireland to make your holiday and rural visit memorable and relaxing. The cottages of Rural Retreats provide a grandeur vista to coastlines, mountainous regions and regions full of greenery and thick forests.
4: Pwllgwilym Cottages:
Pwllgwilym Cottages near Builth Wells can be among the top five resort choices if you are planning to visit Europe during your next vacation. These three cottages are located adjacent to the B & B farmhouse at the end of the village of Cilmery. The cottages were converted from the archaic barn in 2006. The cottage is granted with ponds, bird hides and picnic benches. There are interconnecting doors between the properties, accommodating up to 17 people. You can always take a hike to hills, mountains and waterfalls to explore the beauty of rural life. Each of the Pwllgwilym cottages is luxuriously furnished with pine furniture in bedrooms, a porch furnished with outdoor furniture and a spacious parking space.
5: Beach Farm Cottages:
If you are planning to visit Yorkshire, you can always think of staying in Beach Farm Cottages located in North Yorkshire. The Beach Farm barn comprises eight luxurious and fully furnished self-catering cottages. The number of rooms ranges from 1 to 5, which you can choose according to your budget and the number of people staying with you. Beach Farm Cottages claim that all the cottages are granted with Nespresso coffee machines, wifi and smart televisions. Such facilitation can allow you to experience the tranquil rural scene by sitting and staying in a highly modern cottage.
Wrap Up:
Travelling can become expensive if you don't know how to make efficient choices in an appropriate and affordable resort or cottage selection. Opting for finding resort stay in rural areas is a very efficient choice to refresh your mind with the wondrous beauty of nature. But before thinking of making research regarding resort stays, the major requirement to keep in your mind is your budget, as you don't want to ever make choices out of budget, which can make your travelling very costly too.