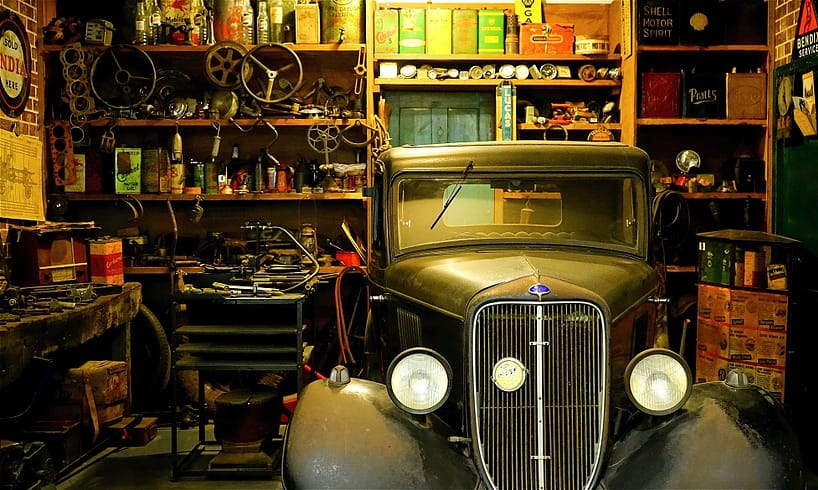 Are you looking to shop for some amazing garage items but don't know where to start? And how to purchase them? Below are top tips for shopping for smart garage items that can save your time which you will utilize in driving your car and searching for items. Smart garage items can save your time for all the yard's work and helps you in getting the work done in a smart way. Below are the 8 tips that can help you to shop for smart garage items.
8 Tips to Shop Smart Garage Items
Take the Help of Apps
Notice the Signs of Garage Sale Items
Make and Carry a List
Inspect Your Purchase
Bargain the Price
Packaged Deals Saves Money
Make a Deal at Rummage Sale
Take the Help of Apps
Several apps are available to download, where you can find the nearest areas where garage sales are taking place. Focus your planned shopping trips on only one or two regions. So, you can try visiting them on your weekend to inspect their items thoroughly and invest money in only those items that meet your requirements. Furthermore, you can ask for suggestions from your loved ones regarding which app to use. Better goods are typically sold in more affluent areas, but the prices are frequently exorbitant. You can also visit your neighbourhood's estate sales, as many offer discounts on Saturdays.
Notice the Signs of Garage Sale Items
Follow the indicators of unannounced sales as you're driving to one of the sales on your list. You can follow them and arrive at the spots where the sale is taking place. You can easily notice them in any neighbourhood, so try to visit them, maybe you can find something useful there. From per business perspective, about 50% of sales have no internet or print advertising. Usually, 50% of guests arrive at garage sales as a result of signs, and 50% as a result of advertisements.
Make and Carry a List
Impulsive purchases at yard sales cost you money but can also result in an overabundance of unnecessary items you will need to get rid of. This is crucial if you're travelling with children because they have a tendency to attract clutter.
Help your children make a list of three or four specific toys or items they want. The gimmes will be less due to this. Make sure your kids handle the cash when making purchases. When we've discussed our list of items we're looking for with the owner of a garage sale, their eyes have occasionally lit up.
Inspect Your Purchase
Make sure to check out the Smart garage items and use them thoroughly before making any payment for them. You don't want to end up with the wrong item after investing your time and money, right? Since you will find several items for sale, you will have only to check those which engage you and meets your requirements. Don't waste your time inspecting those garage gadets that will not benefit you in any way.
Bargain the Price
Keep in mind that most garage sale prices are fixed in jello, indicating that everything is a bargain. To start negotiating, talk about the price on an item. We've discovered that hosts are far more likely to lower the fee later in the day. You can buy them from stores like Smarter Home discount codes that offer discounts on their garage items.
You can leave your phone number with your name and request them to call you later if the Smart garage items are not sold by the day's end. Try this if they won't lower their prices. This works very well if you live nearby where the sale occurs. This has allowed us to find several great deals.
Early Bid
While coming to the party, seeing everything helps you find the best items for your garage. However, it's always best to go in the late hours, such as in the morning or evening. Usually, your visit timing depends on the type of smart garage items you're going to purchase for your needs. Talk with them gently, and be comfortable with them. By getting in conversation with the person, you can do the bargaining and ask for discounts. Wear something in which you're comfortable, whether casual or stylish. Remember that people have bad habits of judging people on their appearance. Check your schedule and weather forecast so you can freely shop your items.
Packaged Deals Saves Money
If there are numerous items (clothing, books, or kitchenware) at a garage sale that you want to purchase, bundle the items together and ask the seller if they will accept less money for the collection of products. When purchasing a collection of things, we typically sum up the stated price, ask the seller for their best price, and then offer slightly less.
Make a Deal at Rummage Sale
Church or nonprofit organisation rummage sales have provided some of our best bargains. These are typically fundraisers. Thus, pricing is typically extremely cheap and negotiable because the staff members aren't emotionally invested in the things they sell and want to move the merchandise.
Near the end of one annual sale we go to, they start selling 50-gallon garbage bags for a $20 donation. This means that for $20, we can put as much rubbish in one trash bag as we can.
Last Words
Smart garage items can make your life easier on your work and can be accessible with several unique features. So that now you know the top tips for shopping for smart garage gadgets, you need to start planning for them. With the right garage gadgets, you can complete your work effectively in a quick manner.