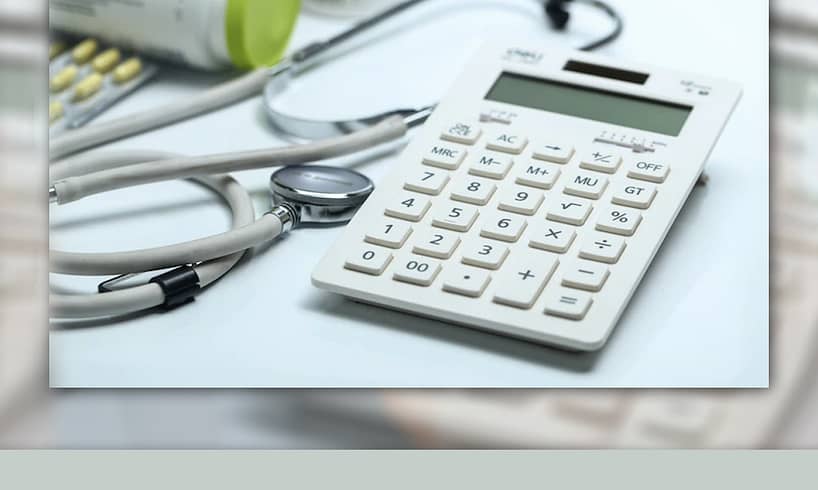 Introduction
Medical coding and billing for ASC is a tedious task, A lot of errors may happen due to vast diseases and treatments covered under ASC which have a huge set of medical codes and modifiers. To comprehend medical billing and coding in ASC, you must first understand the number of codes and their appropriate use. In ASC billing and coding, following up with health insurance providers and filing claims is the top priority. The goal is to receive payment for the services a healthcare practitioner provides. The Ambulatory Surgery Centre (ASC) billing procedure begins when your patient makes an appointment with a doctor.
An appropriate code should be used for each diagnosis, treatment, and damage. The type of therapy and diagnosis reported by the medical code affects prices.
A skilled medical coder is knowledgeable about codes and modifiers. These include the International Classification of Diseases, or ICD, codes that describe a patient's illness or damage. Along with the CPT Current Procedure medical language codes, these codes describe the services and tasks the practitioner carries out. These codes are used universally by physicians, insurance providers, hospitals, and other businesses.
Why Ambulatory Surgery Centre billing and coding is Essential to Modern Medicine?
Ambulatory Surgery Centre billing and coding demands qualified personnel with great attention to detail who can swiftly read, analyse, record, and manage detailed medical information.
Let's examine some of the ways that Ambulatory Surgery Centre billing and coding are crucial to contemporary medicine.
Patient Care: Medical coding is the process to convert information regarding diagnoses, treatments, procedures, and equipment into alphanumeric codes. Transcripts, medical notes, electronic records, and test findings, including blood work, urine, pathology reports, and radiologic evaluations, are some sources of this information.
Professionals in ASC coding transfer these codes from the sources to patient records and Ambulatory Surgery Centre medical billing systems. Coding is crucial in submitting medical claims to insurance and generating invoices for patients and insurers.
Regulatory and contractual compliance: ASC coding and billing process are governed by several state and federal regulations. The Health Insurance Portability and Accountability Act is perhaps the most significant (HIPAA). HIPAA maintains patient confidentiality by requiring any hospital or medical practice to take precautions to secure private patient data. The International Classification of Diseases (ICD-10) universal diagnostic code established by the World Health Organization is likewise covered by HIPAA regulations (WHO).
Ensuring payment flow: Ambulatory Surgery Centre billing plays a crucial role in ensuring the revenue cycle runs smoothly. Medical billers need to be aware of various medical laws and the rules of private and public insurance plans. They require expertise in claim administration, claim follow-up, rejection and denial resolution, payment posting and bill changes, and appeal filings. Effective management of these components guarantees an increase in cash flow across the whole practice.
How are Basic ASC Charges Coded and Billed?
An ASC uses a hospital and physician billing hybrid, utilizing CPT and HCPCS level codes (as do most physicians). Insurance companies allow an ASC to use ICD-10 procedure codes on the bill, just like a hospital.
Some "packaged" services, such as the supervision of an anaesthesiologist by the operating surgeon, surgical dressings, splints, casts, and similar goods, are not on a "pass-through" status.
(Beware of "not on pass-through" goods, which may be reported and paid separately and include supplies like those above or other "carved out" costs.) By failing to use the opportunity of identifying these itemizations, you might be losing money.)
The ASC pays for device-intensive procedures, such as pacemaker insertion, but not as a separate line item. The centre would include the device's cost in the procedure code and submit it as a single line item. Most ASCs are not allowed to base their charges on the authorized code of the Medicare Physician Fee Schedule.
Most other insurers use the UB92 form, while Medicare mandates that all ASC charges be submitted electronically using the CMS-1500 form.
Final Words
We can now get to what makes the ASC billing and coding unique. In essence, ASC billing and coding is like charging hospital codes via the CMS-1500 claim form, which differs from a document relevant to the facility. ASCs only provide services to patients who have already received a diagnosis from a primary care physician. For the ASC to be reimbursed, these people require medically essential operations.
This was a comprehensive overview of billing and coding in the ASC and general context. You may get additional information about these ASC billing and coding services online, particularly regarding coding and other technical aspects.
How will Plutus Health help you streamline Ambulatory Surgery Centre billing and coding?
Plutus Health handles all "back office" operations. We input claims, apply payer modifications, check for compliance, send claims to all payers, post payments and denials, send secondary claims, address denials and underpayments, and oversee all A/R operations.
Accurate coding and charge capture: Plutus Health billing professionals connect to your ASC operations system (we can even supply the system if you require one) and match up the schedule of the centre with the operative reports. The reports are subsequently coded by ASC coding experts who have earned their CPC certification. Your cases have been electronically coded and filed with the proper payer within 24 hours.
Client First service: The team at Plutus Health is highly qualified, certified, and prepared to satisfy your individual needs. We are aware that every operation centre and every speciality has different needs. These can be seen in our individualized service. We work daily to be a valuable business partner because we believe your surgery centre deserves and needs more than just another vendor. This entails maintaining open lines of communication, paying attention to your queries and worries, and prioritizing your needs.
Rapid and effective implementation: When you and your board choose Plutus Health to handle your billing needs, we know that you will be concerned about how the change will affect your cash flow.
We, therefore, follow a meticulous implementation process that pays attention to every little thing. A practical cutover date agreement is the first step. Before cutover, later phases test each billing process to make sure it functions properly. Throughout the process, meetings and calls keep you and your staff updated.
Contact us for additional information and check out the ways we may benefit your practice.
Author Bio:
Brian Adams holds a Ph.D. in Medical Sciences. As a medical writer, he has been writing for ASC Billing and Coding Services and giving suggestions to pharmaceuticals, healthcare agencies, hospitals, health tech firms, and healthcare communication agencies. He brings seven years of exposure.