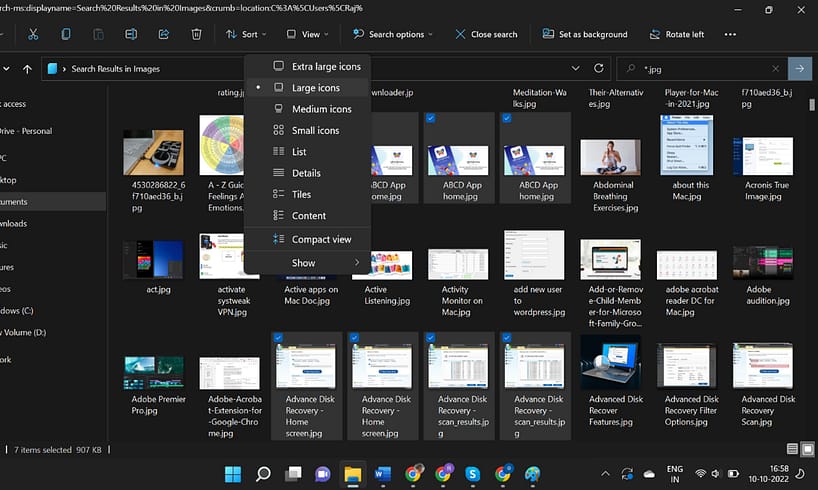 We capture different memories with different devices like smartphones, HD cameras, or a drone. Every device has a specific file format and captures images in multiple file formats like JPG, JPEG, PNG, TIFF, BMP, and more. If you have edited an image and saved a copy of it, there are possibilities of duplicate images with different file formats.
Detecting duplicate photos from multiple albums can take up your entire day. If your albums are organized, you can dig out duplicate photos and remove them from your device. There are possibilities that a similar photo has a different file size. You can regain access to your valuable storage space by deleting unwanted duplicate files. Here is how to get rid of different file format photos.
Find and Remove Duplicate Images Manually
If you have a few albums to clean up from duplicate photos, you can opt for the manual process. The manual process to delete duplicate pictures can be tiring and tedious as you will need to drill down all the albums and their subfolders. Here is how you can clean up duplicate photos manually.
Step 1. Press Win + E to access the Windows Explorer console.
Step 2. Click on the Pictures library to access your albums.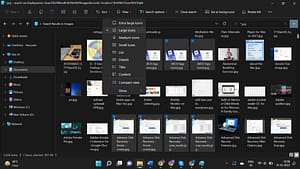 Step 3. Search for *.jpg on the search bar on the top right and hit the Enter key.
Step 4. It will list out all the JPG images in the album and display them in front of you.
Step 5. Click on the View menu and select Large Icons to view thumbnails of the images.
Step 6. Press and hold down the Ctrl key and click on all the duplicate images that you wish to delete.
Step 7. Hit the Delete key to send the selected images to the Recycle Bin.
Step 8. Follow the same steps with *.JPEG, *.PNG, *.TIFF, *.BMP and all other image file formats.
"Please Note: All the deleted images are still there in the Recycle Bin. You can access the Recycle Bin from the search bar and preview all the deleted images. If you believe you have deleted all the right images, you can select all (Ctrl + A) and click on the Empty Recycle Bin option."
Delete Duplicate Photos with Google Photos
Google Photos is one of the greatest apps of the Google family that helps you store, manage, and remove duplicate images from your PC. This cloud storage allows you to store and share unique photos with anybody without sending the images. You can simply give them the view rights on your folders and albums and share the link.
Google Photos app has a special feature that it only uploads unique photos in a folder. It has this algorithm to filter out duplicate photos and keep them out of the upload folder. The filter algorithm only works better on exact duplicate images but not on similar or edited pictures. Hence this is a temporary solution!
Step 1. Access your browser on your Windows PC.
Step 2. Login to your Google Account and click on the 9 dots to explore Google Apps. Select Google Photos from the list to upload photos.
Step 3. Click on the Upload button on the top right and select the 'Computer' option to upload photos from the PC.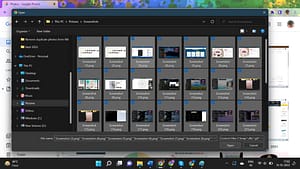 Step 4. Browse and select photos that you wish to check for duplicates. Initiate the upload process to scan the selected photos for duplicates.
Step 5. It will only upload unique images on Google Photos and will filter out duplicates from being uploaded. You can compare the count of photos on Google Photos with the count on your PC and if there were duplicates, you will find some images lesser than on PC.
Duplicate Photos Fixer Pro
If you are a professional photographer or deal with a lot of photos and images on a daily basis, you can get rid of different file format photos with the help of the Best Duplicate Photo Finder for Windows.
Duplicate Photos Fixer Pro is a great utility software to quickly scan and list out duplicate images from all the selected storage devices that are compatible with your PC. You can scan internal or external storage devices, USB drives, Memory Cards, or cloud storage like Google Drive directly with the help of Duplicate Photos Fixer Pro. It is compatible and easily available for all the latest versions of Windows, MacOS, Android, and iOS devices.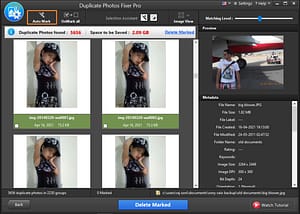 Duplicate Photos Fixer is compatible with over 52 image file formats including RAW images from your digicam or CDR images edited in Corel Draw. It also scans the content of the image along with the image details like meta description, EXIF information, geotags location, device info, lens details, frame details, size, date, and other critical information. You can preview and select what you wish to remove from the storage.
Final Words
Duplicate photos take up a lot of space in the storage. It is not easy to delete duplicate pictures manually as it takes a lot of effort to filter out dupes. You can get rid of different file format photos with the best Duplicate Photos Fixer Pro. It has great compatibility with multiple image file formats and can dig out all the duplicate photos on your storage. Keep it clean!